The Stroganoff Trio
And of course, I'd like to give a shout-out to Yumi, Shiori, and Kuriyo: Hibiki's friends from Lydian Academy who brought us the power of beef stroganoff (though it doesn't have to be beef).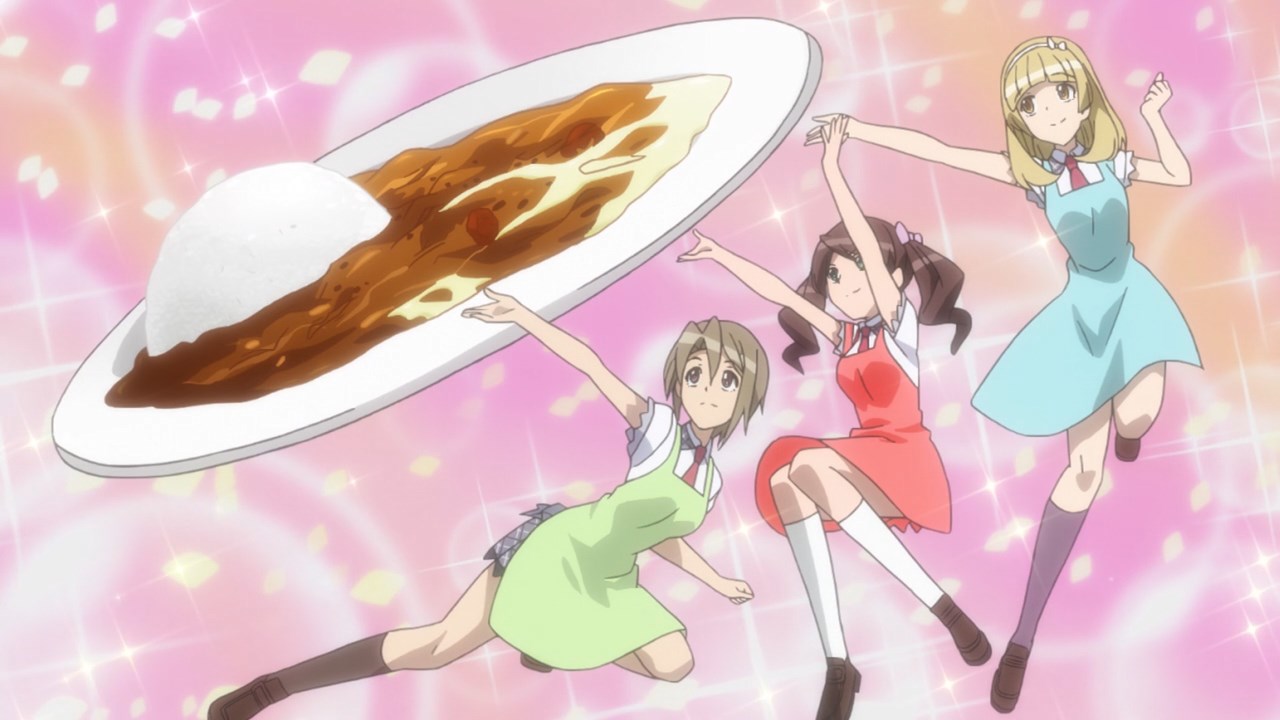 I'm pretty bummed out that they more or less disappeared from the main series after GX; their antics were always a nice break from the show's otherwise frantic pacing.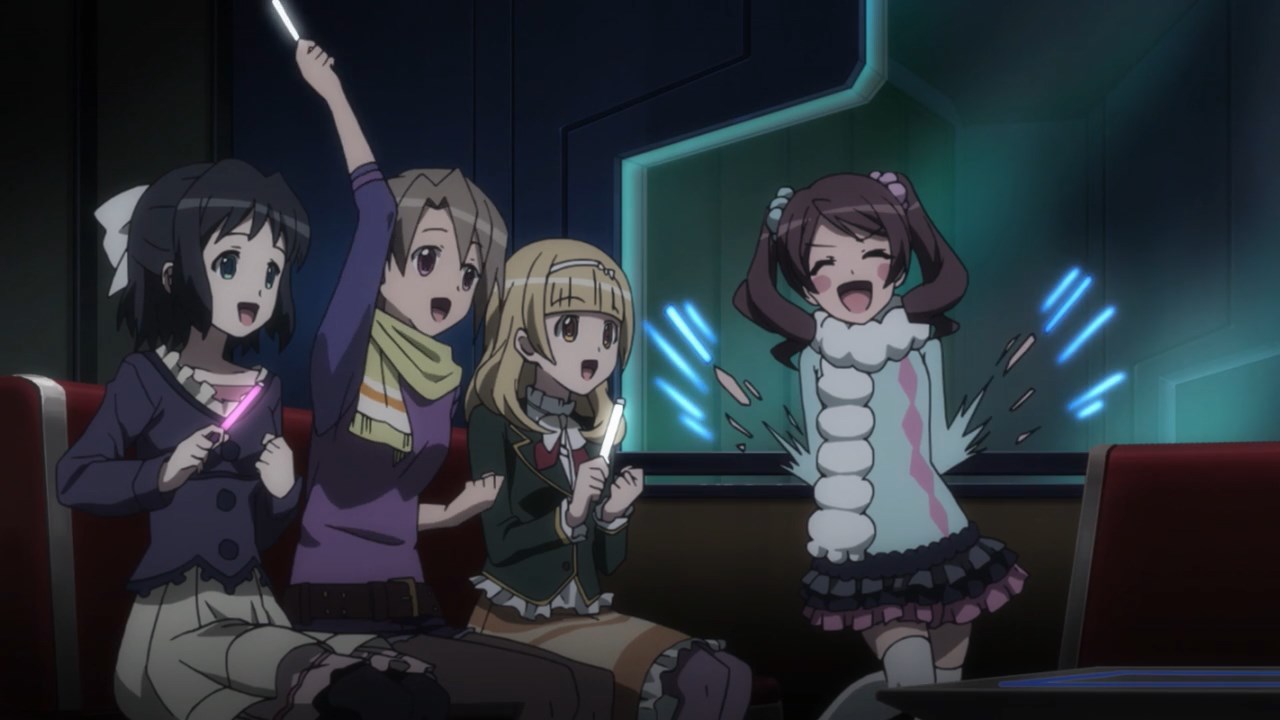 ---
Anime Janai
And especially a shout-out to Yumi, who is only able to process the world around her in terms of how it relates to anime, and if that isn't a mood then I don't know what is.
Every single one of her lines is like this.
No, really.
I mean it.
Even in the Stroganoff Song. Even in the Blu-Ray specials.
And then she drags them all into singing an anime theme song in cosplay at the school culture festival.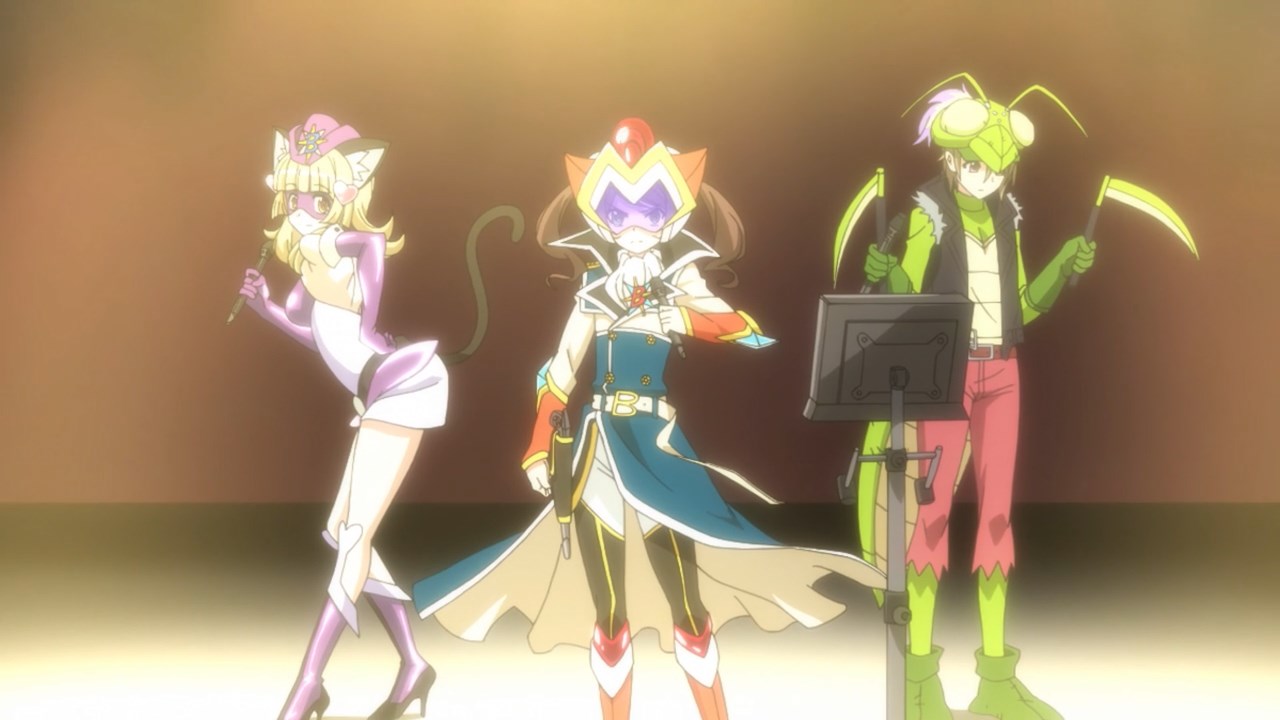 I'm surprised she didn't have them sing the Gundam ZZ opening tbh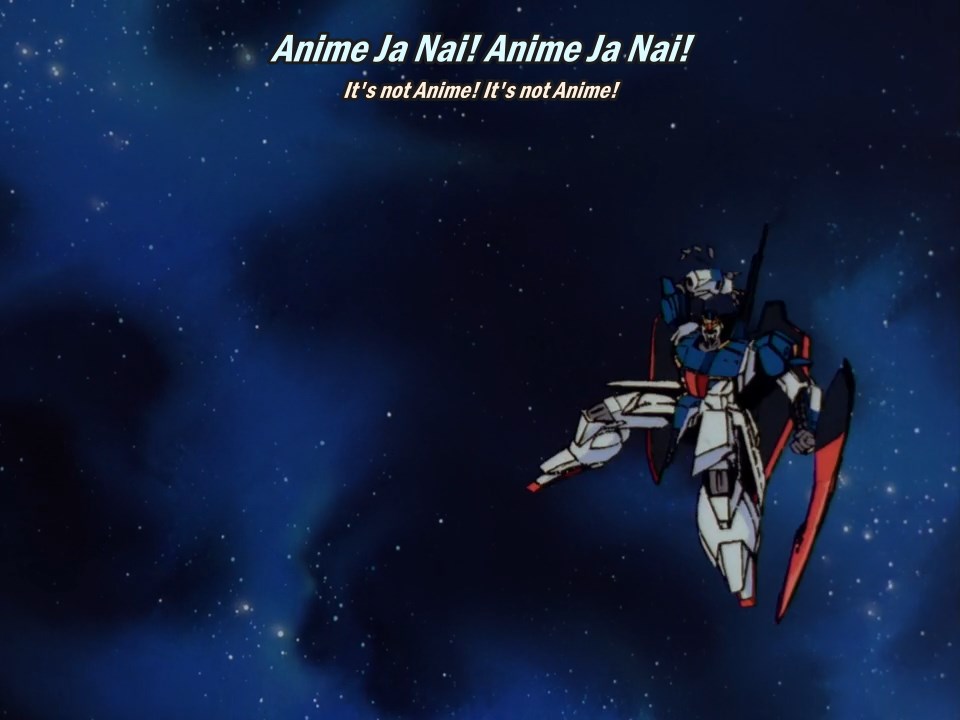 This joke is so stupid, I love it